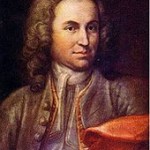 We continue our series of Bach Inventions with number 7. Of course it is a two-part invention, but we have arranged it for saxophone quartet SATB. It is interesting to look into the manuscripts and learn something about the evolution of Invention no 7. In an early version it was 21 bars long with three segments of equal length. But Bach altered the last segment and it was extended into 23 bars. Well, thank you, Johann Sebastian. Two more bars of sheer genius!
Download a free sample set w/ all parts of the SATB or SATB (one down)
product details for Bach: Invention no 7 for saxophone quartet
level: advanced
price: € 5.57 (full score at concert pitch + all parts)
sample page (transposed) click to enlarge: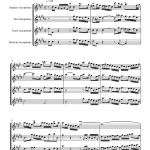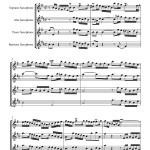 more…
Here's a transription of the ornament table written by Bach.