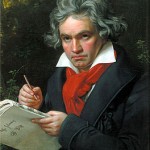 Beethoven's Für Elise is one of the most famous pieces of music ever written. It is a wonderful melody but it also teaches some musical theory. For instance about arpeggiated chords, chromatic scales and modulations. Moreover, you can use it to memorize the minor second interval. It's a challenge for expierenced players too once you get past the main theme and venture into the faster and more dramatic section. We've arranged Für Elise for various saxophone duet combinations and for saxophone trio. Now we offer you the piece for saxophone quartet SATB. We've included an extra arrangement with some modifications.
Download a free sample set w/ all parts
Product details for Beethoven: Für Elise for Saxophone Quartet SATB
level: intermediate
price: € 5.57 (full score at concert pitch + all parts + modification)
sample page (transposed) click to enlarge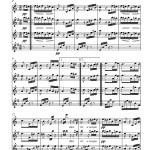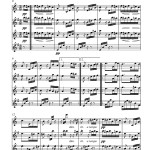 More…
If you want an analysis of the original chord structure, you can find it here.